April 28, 2006
Top Ten List
The sun set over the bow this evening, as I swung in a hammock. Dark gray cumulonimbus clouds damped the departing sun, but high elevation cirrus clouds picked up the radiance with their golden reflections. The layered stratus clouds, which blanketed most the visible sky overhead, turned scarlet red and the water developed a purple hue. What a beautiful evening on the Sargasso Sea. We are on our way home. I am eager to set foot on land, and even more excited to return home. There is still a little more packing to do, but the progress of preparing for the dock is moving along quite well, in fact, many in the group have taken time off to watch "King Kong". I have finished my report to the Chief Scientist, and I am nearly through with my daily journal entries. Yesterday was the end of my daily questions. I thought I would take the time to write a Top Ten list of things I won't miss, and things I will miss from my adventures on the Ron H. Brown.
Top Ten Things I Won't Miss From My Time On The Ron H. Brown:
10. That constant chirp noise
9. The excess daily calories
8. Having no place to run
7. The pounding waves against my bunk
6. The wobbly walk
5. Metal stairs
4. The diesel fumes and engine noise
3. Changing alcohol jars
2. Being away from my family
1. Writing the word 'copepod'
Top ten things I will miss from my time on the Ron H. Brown:
10. The good food
9. Really hot showers
8. Resting in the hammock
7. Flying fish and sailing jellies
6. Being rocked to sleep
5. The novel conversation
4. Learning new things everyday
3. The interesting and enjoyable people aboard
2. Sapphire waters
1. The brilliant sunsets
Goodnight!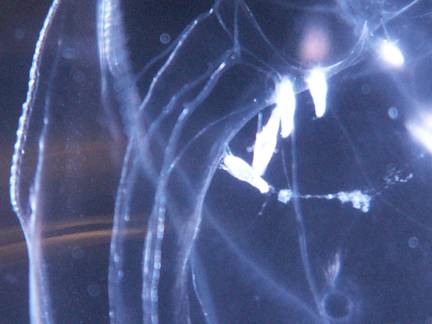 Picture 1: Parasitic amphipods living inside a ctenophore.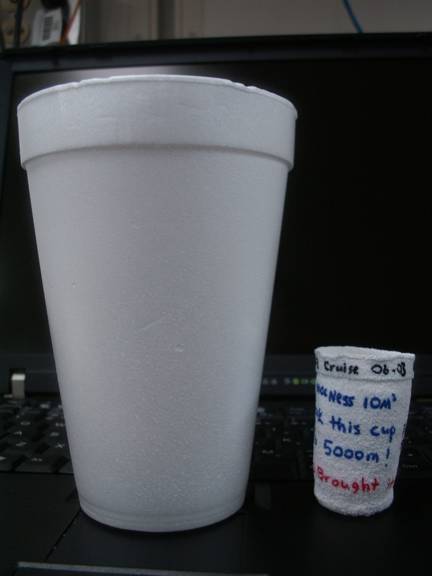 Picture 2: A cup after traveling to -5000m on a MOCNESS tow.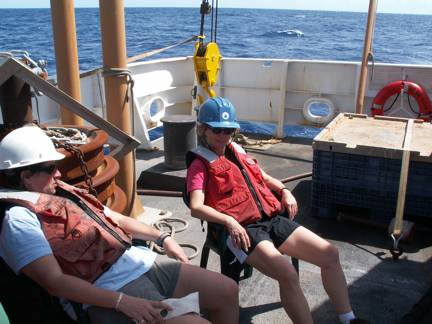 Picture 3: Barbara Costas and Nancy Copley resting after a lot of hard work.